news
Supporting children's human rights in Scotland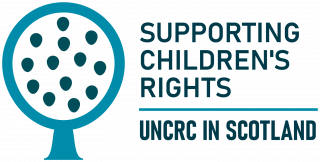 The Improvement Service has launched a new project to support the implementation of the United Nations Convention on the Rights of the Child (UNCRC).
The project will support public bodies to prepare for the incorporation of the UNCRC, helping them to understand the duties that the legislation brings on them and how they are best placed to meet these. The Project Manager, Rebecca Spillane, will act as a Champion for children's human rights in Scotland and promote the inclusion of children and young people in decision-making in Scotland.
The United Nations Convention on the Rights of the Child (UNCRC) is an international treaty that sets out the rights of children aged from 0 to 18 years old including the right to an identity, to education and to play. The Convention is also the most widely supported human rights treaty in the world, having been ratified by all UN member states except for the United States. The Convention came into force in the UK in 1991.
What is happening to protect children's rights in Scotland?
The Scottish Government has made a strong commitment to children's rights in Scotland. In March 2021, new legislation called the UNCRC (Incorporation) (Scotland) Bill received cross-party support. The Bill aims to incorporate the UNCRC into Scots law to ensure that:
children's rights are respected and protected in the law in Scotland
public authorities are legally required to respect and protect children's rights in all the work that they do
The Autumn 2021 Supreme Court reviewed the Bill and decided that some parts of the legislation are not fully compatible with the powers of the Scottish Government. As a result, the Scottish Government is working to revise some parts of the Bill. Despite this delay, many aspects of the work related to implementing the UNCRC can continue.
Supporting Local Authorities to Embed the UNCRC
If you are working on children's rights in a Scottish local authority, we would love to hear from and work with you to embed children's rights. We are developing our programme of work and this will include:
Join: our Peer Support Network for those leading on UNCRC implementation in a Scottish Local Authority and share ideas, learning and support for taking children's rights forward
Access: our Knowledge Hub group to access resources and connect with others working on children's rights in Scotland and get inspiration to develop your approach
Attend: our upcoming events which will be advertised here
Discuss: get in touch to talk about your work and what support would be best for you. For example, we can attend your working group meeting, connect you with others working on similar projects or talk through some issues you are facing to find potential solutions.
Contact
Rebecca Spillane, UNCRC Project Implementation Manager
Rebecca.spillane@improvementservice.org.uk
079176 77124
@beckyporty