news
Blog: Fairer Scotland Duty should be at the heart of recovery and renewal plans
Consideration of socio-economic disadvantage can only benefit communities, says Miriam McKenna, IS Programme Manager for Inequality, Economy and Climate Change.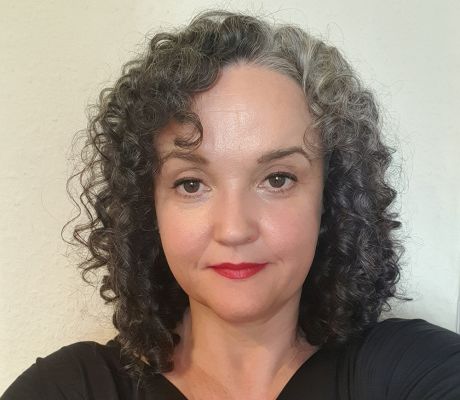 An Improvement Service report published at the beginning of the COVID-19 outbreak warned that the pandemic would have an unequal impact on society as a result of existing socio-economic disadvantage and inequality of outcome.
Concerns that those who were already struggling would be further left behind as a result of the necessary restrictions and protections put in place to deal with the pandemic have since been proven to be accurate. A Health Foundation Report in July this year highlighted that those under 65 years of age living in the poorest 10% of areas in England were four times more likely to die from COVID-19 than those in the wealthiest, throwing into focus the inequality of health outcomes for those living in socio-economic disadvantage.
We know that health inequality in Scotland has also been an issue in areas of deprivation, with higher levels of pre-existing conditions and co-morbidities leading to poorer outcomes, with those from the most deprived areas much more likely to be admitted to hospital with COVID-19, and the death rate from the virus in the most deprived areas double that of the least deprived areas.
Poorer health is only one of the inequalities of outcome experienced by people living in socio-economic disadvantage, and underlines how important it is to fully implement the Fairer Scotland Duty across the public bodies subject to it. The Fairer Scotland Duty works hand in hand with the Public Sector Equality Duty to address the fact that those experiencing discrimination and lack of opportunity are also more likely to be living in socio-economic disadvantage.
The Fairer Scotland Duty came into force in April 2018 and places a legal responsibility on particular public bodies in Scotland to actively consider ('pay due regard' to) how they can reduce inequalities of outcome caused by socio-economic disadvantage when making strategic decisions. More recently, the Scottish Government published revised Fairer Scotland Duty Guidance in October 2021. This statutory guidance must be taken into account by public bodies subject to the Duty when deciding how to fulfil its requirements. The guidance seeks to support organisations in fulfilling their statutory duty and considers the impacts of COVID-19 and previous recessions.
Looking forward, consideration of socio-economic disadvantage as part of the COVID recovery and renewal plans of those bodies subject to the Fairer Scotland Duty can only benefit communities, putting plans to tackle inequalities made worse by COVID at the heart of the Scottish Government COVID Recovery Strategy and many other bodies' plans.
Too many of the most vulnerable will have felt the impact of the pandemic on their income and any savings they may have had, with costs going up for those who could least afford it during the lockdowns in comparison to higher earning households. Many of those in the priority groups who are mostly likely to experience child/family poverty have been the worst affected, especially single women and those who are lone parents, minority ethnic households and disabled people.
Inequalities are widening and more people are being pushed into poverty, so strategic decisions need to be assessed to see where they can have a greater positive impact on tackling socio-economic disadvantage and those widening inequalities of outcome. And this is where the Fairer Scotland Duty comes into its own, as it requires active consideration and proactive action to improve strategic priorities and approaches so that they can benefit those living in poverty and disadvantage more.
The many organisations I've been in contact with are continuing to develop their processes for building in the Fairer Scotland Duty but it can be challenging in light of conflicting priorities and ongoing crisis responses. However, I have seen significant progress in embedding consideration of socio-economic disadvantage into decision making, as leaders and officers recognise that this issue is more important now than ever.
Miriam McKenna is the Programme Manager for Inequality, Economy and Climate Change at the Improvement Service, and is the National Co-ordinator for the Fairer Scotland Duty
Fairer Scotland Duty implementation support available
The National Co-ordinator post has been extended to the end of September 2022 in order to provide further support to public bodies subject to the Duty. The Co-ordinator can be contacted at miriam.mckenna@improvementservice.org.uk or on 07920 811662.
The Fairer Scotland Duty KHub holds a range of information and resources of relevance to implementing the Duty. If you are not already a member of the Knowledge Hub you can sign up here and then can use the Fairer Scotland Duty link above to request to join.
The Fairer Scotland Duty Leads network meets every 8 weeks to share practice and challenges and support each other to find solutions. The network has also heard from speakers about the cross over between socio-economic disadvantage and protected characteristics. If you would like to join the network, please get in touch with the National Co-ordinator using the contact details above.