news
Spatial Information Service wins award for intelligent public service
The Spatial Information Service at the Improvement Service won the Silver award at the 2020 iESE Public Sector Transformation Awards held on the 4 March 2020 in London.
The team were shortlisted under the Intelligent Public Service Award out of hundreds of nominations from local authorities.
This Award recognises the better use of data in better decision making, transparency and understanding community need, as exemplified in the Local Government Association's Intelligent Council Initiative. ​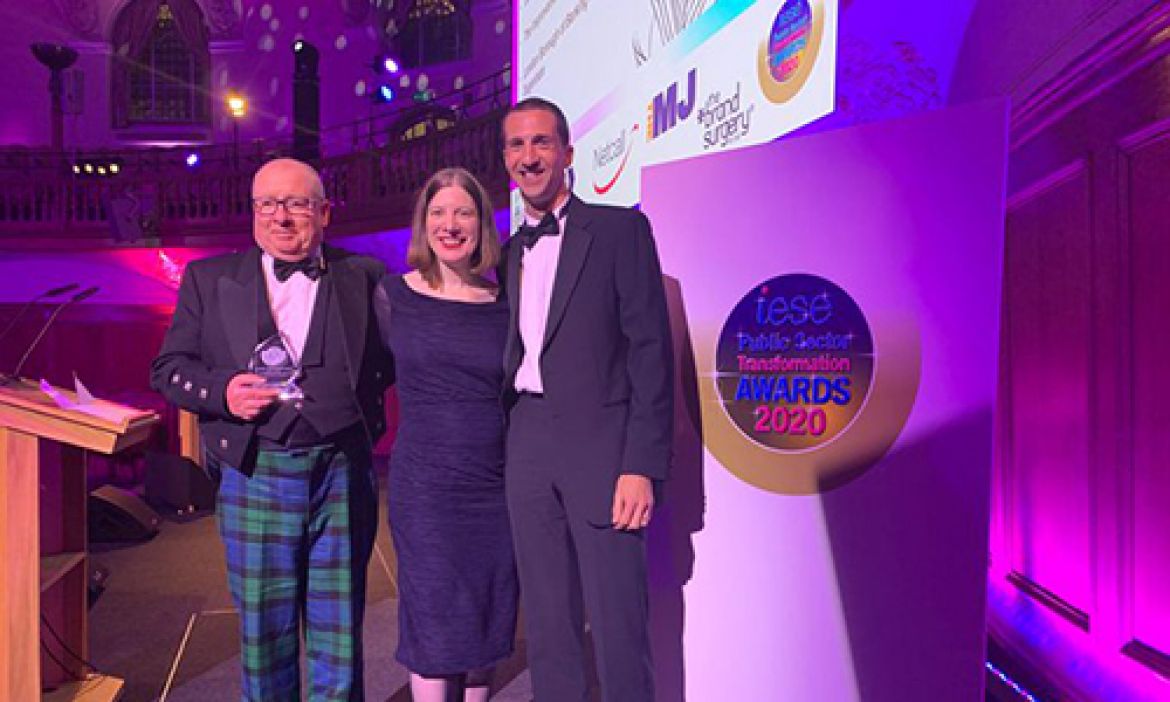 Iain McKay and Will Henson of the Spatial Information Service collect their award at the iESE Public Sector Transformation Awards.