news
Blog: Decoding gender in job adverts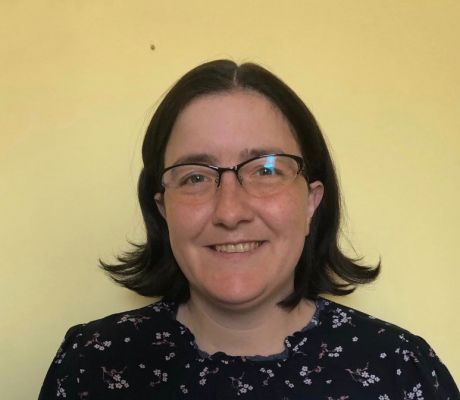 Emma Swift, Communications Officer, discusses how language used in job adverts can affect who applies, and what the IS is doing about it.
The Improvement Service (IS) was established in 2005 as the national improvement organisation for local government in Scotland and we currently work to deliver improvement support across a wide range of local services and projects.
Scottish Government figures from 2019 show that almost three quarters of local government employees are female, though only 29% of the councillors elected in the last council elections in 2017 are women. While the focus may be on the need to elect more women to local government, an issue which is being addressed by the Convention of Scottish Local Authorities (COSLA), it is important to note that female staff are integral to the work of local councils in Scotland in every department.
In order for the IS to reflect the local government sector that we support, it is vital that we take steps to ensure that our hiring processes encourage and support women to apply for vacant positions within the organisation.
A 2011 research paper by Danielle Gaucher, Justin Friesen, and Aaron C. Kay and published in the Journal of Personality and Social Psychology concluded that women found job vacancies less appealing if the initial advert and person specification used masculine-coded language, including words such as aggressive, driven, self-confident and determined.
This is not to say that women cannot be all of these things or that these traits are considered to be negative in any way, but the study found that job adverts which featured these masculine-coded words were less likely to attract female applicants.
On the flipside of this, job adverts which featured female-coded language, such as collaborative, supportive, interpersonal and understanding, did not deter male applicants in the same way. Male subjects in the study found feminine-coded job adverts only slightly less appealing and the language did not affect their perception of how suited they would be to the role.
In 2019, research by job listings website Adzuna found that 60% of business showed male bias in the wording of their adverts. Job titles have long since been de-gendered (think Chair instead of Chairman) but perhaps it is time that organisations, particularly those in sectors which need to attract and recruit more women, looked in more detail at the content of their job adverts as well.
The Improvement Service has taken on board the findings of the 2011 study and has started to apply an online Gender Decoder to our job adverts and person specifications. This tool identifies masculine and feminine-coded words within the text of a job advert, allowing us to make alternative language choices to ensure that the advert will appeal to female and male applicants alike.
It is too early to tell whether this new approach has had any impact on the number of women applying for recent roles within the IS, but a fresh approach to the language used in our recruitment tools can only be a positive step towards attracting female applicants, and ensuring that women feel that there are no barriers to them applying for any position within the Improvement Service.