products
Shaping Places for Wellbeing Programme
The Shaping Places for Wellbeing Programme is a delivery partnership between the Improvement Service and PHS, funded and supported by the Health Foundation and Scottish Government with support from COSLA.
The overall ambition of the programme is to improve Scotland's wellbeing and reduce inequalities. This will be achieved through enabling partnership based system-wide action at a local level, supporting Local Authorities and their partners to deliver Scotland's Public Health Priorities. The action is anchored in the Place and Wellbeing Outcomes. The programme contributes to many of the National Performance Framework outcomes and key government policy aspirations such as the 20 minute neighbourhood concept.
To reduce inequalities the programme needs to support our most vulnerable and deprived communities and make sure they are supported and gain the most. The programme aims to stimulate and support action at local, network and national level. It will initially support a small number of communities, as well as a network of local partnerships and national leaders to share learning.
Improving Scotland's wellbeing and reducing inequalities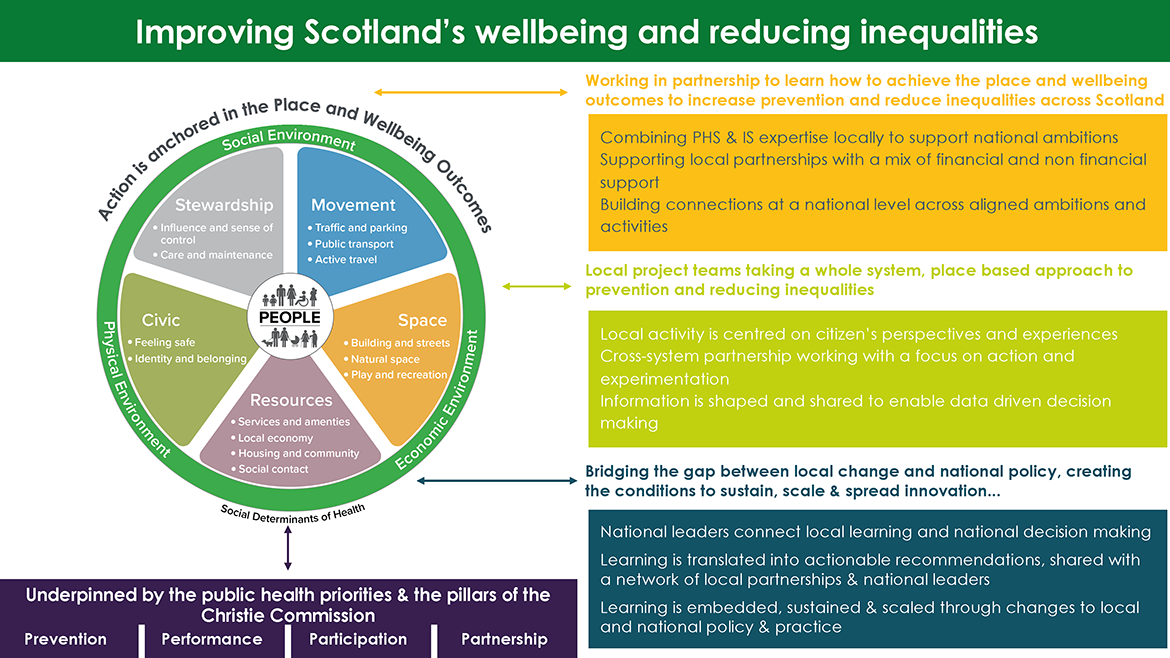 Irene Beautyman - Planning for Place Programme Manager
Susan Rintoul - Project Officer, Planning for Place