products
Violence Against Women is a Public Health Issue – 2019 Conference
On 25 November 2019, the Improvement Service, COSLA and NHS Health Scotland held a national conference with support from the Public Health Reform team and the National Violence Against Women Network to highlight why violence against women (VAW) is a public health issue.
The conference marked the start of the 16 Days of Activism Against Violence Against Women campaign. More information about our 16 Days campaign is available in the National VAW Network Newsletter.
This conference brought together a wide range of delegates from across the VAW and public health sectors to explore opportunities to adopt a public health approach to tackling VAW and gender inequality in Scotland, and the leadership needed at a local and national level to support this shift. We had excellent speakers from both the VAW and public health sectors who set the context for the day. The workshops focused on developing a theory of change for each Public Health priority to embed VAWG going forward.
The Conference Learning Report is available to download.
Graphic facilitation at the conference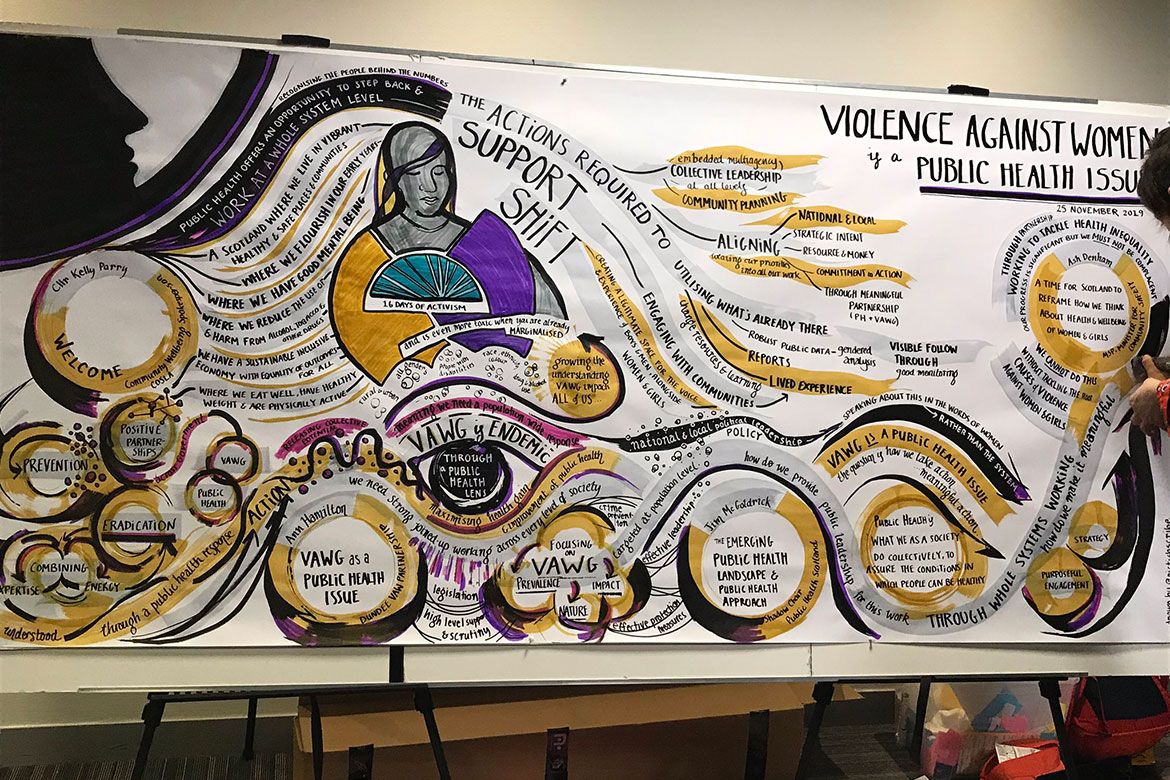 Our visual scribe, Linda Hunter, captured the day's discussions in this image.
Joanna McLaughlin - National Violence Against Women Co-ordinator
Samantha Keogh - Project Officer, Violence Against Women