Psychological support for young people at home
Advice and support for young people and their families in Edinburgh who may be struggling at home during the pandemic is available from the City of Edinburgh Council's team of educational psychologists.
They understand that this is a worrying time for everyone and that with the current school closures, children and young people may feel particularly unsettled. Although we've all had a few weeks to make some adjustments and try to cope with the changes in our lives there will be young people and families who are struggling.
The team from Psychological Services are offering advice and support to:
parents and carers
school staff and other professionals who would like support or advice in supporting the learning and wellbeing of our children and young people
older children and young people who would like advice on how they manage their home learning and wellbeing
They have produced a guide which provides key messages and recommended resources which people might find helpful.
Some of the key ways to help people cope with the situation include: talk to each other, create routines, keep learning, keep active and plan regular movement time, stay connected virtually with friends and families and take care of yourself the best you can.
The advice from Psychological Services is part of a package of support measures for families in lockdown that the council has published on its website. Other online resources focus on parents/carers, early learning and childcare, school age children, digital learning and a set of handy activities for families to do at home.
In addition the Council - along with third sector partners, wider community and voluntary sector - has been supporting vulnerable families across the city with deliveries of emergency food parcels, overnight respite care for children with special needs, specialist day services and opening two special school hubs for key worker children.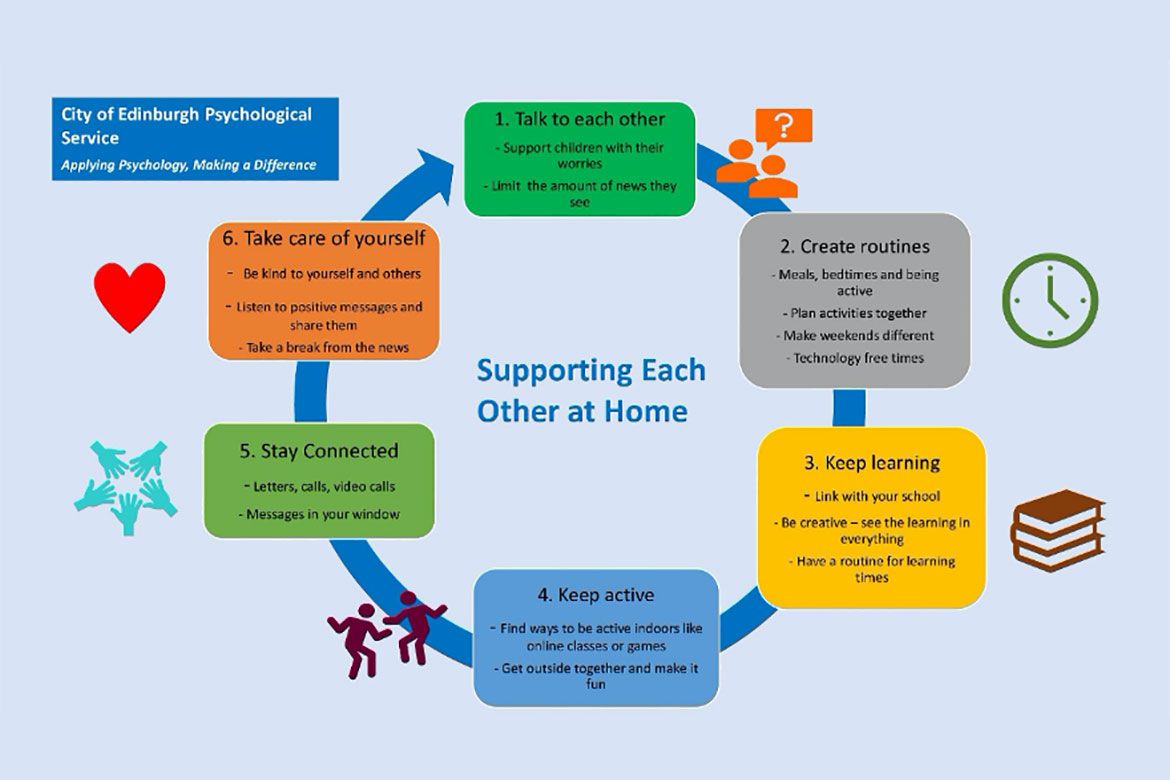 Tips on staying at home from City of Edinburgh Psychological Service