Education Workforce Vicarious Trauma & Proactive Self-Care Workshops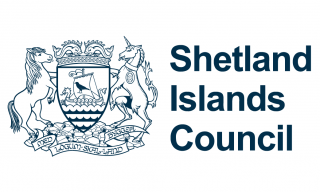 In 2022, Shetland Islands Council ran a workshop for the local education and children's services workforce, which supported staff to reflect on vicarious trauma, learn more about how to recognise it in action and learn how to use proactive self-care as a means of managing its impact.
The workshop was part of a wider wellbeing programme which was developed under the theme of "help for the helpers" within the education and children's services workforce. There were a number of other workshops and activities available alongside this session, such as yoga and other physical activity classes, group coaching and general workplace wellness.
Vicarious trauma is the experience of trauma-related difficulties that can arise from being repeatedly exposed to details of other people's lived trauma. For example, a person might find that their view of the world, themselves, and others, is altered by the stories that they hear. Vicarious trauma is usually something that happens gradually over time.
The challenge
The development of this workshop initially emerged from growing concerns from staff who were increasingly voicing feelings of struggling with their mental health, wellbeing and burnout.
There is also a recognition that there are significant challenges in implementing trauma-informed approaches and practice safely and effectively if we have poor workforce wellbeing. The issues around staff wellbeing were consistently being raised by schools and staff, which served to further emphasise the need for proactively ensuring robust staff wellbeing measures are at the forefront of Shetland's implementation of a trauma-informed approach.
As such, we identified a need to actively encourage a greater focus on staff wellbeing and understanding of the long-term effect on a practitioner's physical, mental and emotional wellbeing when they are continually supporting people who are affected by trauma themselves, as this can build into practitioners experiencing vicarious trauma. Evidence suggests that self-care, alongside a range of other proactive and reactive wellbeing support in the workplace, can help mitigate the impacts of vicarious trauma, which was the focus of this workshop.
Outline of activity
We developed a workshop in conjunction with an external consultant who was already known to the council due to her input into a previous project and some ongoing clinical supervisory responsibilities with school counselling staff.
This workshop was offered as part of a wider staff wellbeing programme during an educational staff in-service day but with an extended offer to anyone working within the broader context of Children's Services. A separate workshop was also offered to staff working in educational outreach. This included educational psychology, CAMHS, and educational outreach staff, as well as school counsellors.
The key themes covered by the workshop content included:
Personal 'drivers' and motivators at work;
The theory around vicarious trauma – how it can manifest and how this can interact with the brain and build up neuropsychology;
How vicarious trauma differs from burnout and how to spot these differences;
What factors increase the risk of vicarious trauma; and
The role and impact of empathy.
Following the psychoeducational element of the workshop, staff were introduced to a 'self-care framework' built on international research. The framework looks at nurturing self-awareness, maintaining balance, staying connected and practising self-compassion. This includes creating self-care routines which relieve the build-up of stress chemicals Adrenaline and Cortisol, and boost feel-good chemicals like Dopamine, Oxytocin, Serotonin and Endorphins.
Participants were then supported to create a personal self-care plan using this framework. The aim was for staff to be able to take this framework back into their everyday work and use it as a support tool going forward.
Further pathways and signposting for post-workshop support were also issued to provide a continuity of care.
As a means of providing ongoing support for staff beyond the workshop, a session was also held for managers who had not been able to attend the core workshop. This session provided an outline of the workshop content and aims, in order to assist managers to further support their staff and to promote any future workshops across the workforce.
Results
The workshops were well received by the workforce with encouraging and positive feedback from participants, including:
"[The workshop] enabled me to recognise how and when I should prioritise my own self-care, and the importance of this. Both professionally and personally."
"Reassuring to not be the only one feeling this way or struggle to juggle self-care."
"Reflections on past difficult periods of work and feeling how things have changed. All the different tools and exercises were brilliant."
Following the workshops, there has been a sense of a renewed focus on staff wellbeing and the need for this to be a priority within Children's Services but also more widely across the local authority. Feedback and observations have noted that there appears to be more managerial buy-in to the workforce wellbeing agenda, particularly regarding the need to be proactive rather than reactive around managing vicarious trauma. Our learning suggests that having a framework that strengthens knowledge of vicarious trauma and proactive self-care has been particularly helpful as it has not only created a platform for the subject but it has also established a common language and understanding, which enables staff to be more open about their needs and more able to implement and access supports.
Learning
There are a number of key pieces of learning that have emerged from the implementation of these workshops and the self-care framework.
One of the most important learning points has been the importance of framing wellbeing supports, such as the workshop, as offers and not requirements. So as not to further compound staff wellbeing challenges, it is important to recognise where and when wellbeing support is appropriate and to ensure that staff have the necessary support and feel safe to open up, discuss and reflect on their stresses and the possible impact of vicarious trauma. Whilst it is important that dedicated time is carved out for staff support, this has to be pitched in a way that is collaborative and feels accessible rather than another "ask" of staff.
To ensure a collaborative approach, management buy-in from the beginning is crucial. Through holding a separate session for managers, it was clear that there was a need for managers to also have a firm understanding of vicarious trauma, how this can manifest for staff and how proactive self-care, along with proactive and reactive responses in the workplace, can play a fundamental role in managing the impact of and risks associated with vicarious trauma.
Staff need to be empowered and enabled to understand how vicarious trauma can impact them and how they can take steps to manage this.
Encouraging management to participate in the workshops allows them to lead by example, which will help sustain this work and promote resourcing the necessary time for proactive self-care and support pathways. An important task in furthering this work in Shetland will be identifying ways to ensure management buy-in, particularly for those leaders who are unable to attend future workshops.
Another piece of learning from this initial workshop is the importance of thinking about different ways that staff can be supported to prepare ahead of wellbeing workshops, as well as thinking about how different types of support and self-care might be offered to staff depending on to what extent they feel able to further explore the impact of vicarious trauma on their wellbeing.
Other aspects for exploration that have emerged from these first workshops include consideration of how this work can be embedded long term and more sustainably within schools, as well as the possibility of developing further workshops around reflective supervision and how this can strengthen staff wellbeing.
Resources