products
Elected Members Webinar Series
The Elected Members' webinar Series has been developed by the IS to provide elected members with further development opportunities. Webinars are held live and elected members are encouraged to join in and participate on the day. Webinars are also recorded, so elected members that couldn't join in on the day, can access and view the content.
A list of our upcoming and archived webinars is below:
Upcoming webinars
Participatory Democracy - Putting 'Local' back into Local Government
This webinar will be presented by David O'Neill, a former elected member who chaired the Commission on Strengthening Local Democracy, and will explore:
Why we need a more participatory democracy?
What the role of elected members is in a participatory democracy?
Challenges and tensions you will face as an elected member and how you overcome them
Past webinars
Local Government Benchmarking Framework
This webinar provided an overview of the Local Government Benchmarking Framework and showed how to explore your council's performance data across a number of themes and how best to use the performance data to scrutinise performance and drive improvement.
A recording of this webinar will be available shortly.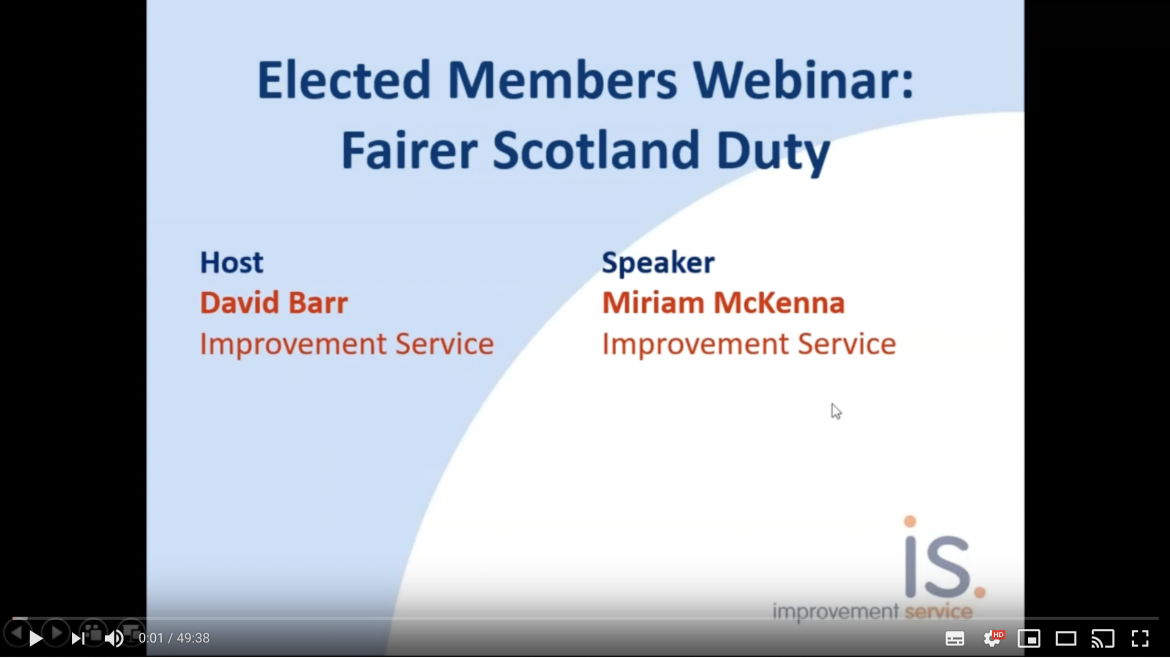 David Barr - Project Manager, Organisational Development